Arizona Fish Report
Lake Havasu Fish Report for 9-19-2019
AZGF Lake Havasu Fishing Report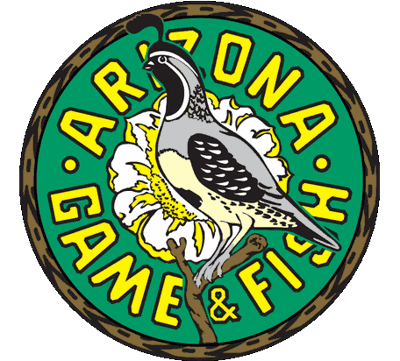 Photo Credit: Courtesy of Arizona Game & Fish
by Arizona Game & Fish Department
9-19-2019
Website

Rating: Good
Lake Havasu continues to be ranked as one of the top-25 places to fish for bass in the western U.S.! The largemouth and smallmouth bass fishing should continue to be great. In fact, smallmouth bass fishing should get even better as the fish will move shallower as the water cools. Fishing was has been pretty good all year: Tournament anglers have needed five-fish bags weighing around 20 pounds to win a tournament and it was not uncommon to catch bass of more than 5 pounds and some even approaching 10 pounds.
Last year's electrofishing survey conducted by the Arizona Game and Fish Department and the California Department of Fish and Wildlife showed abundant bass with an adult population that should provide great fishing now and a juvenile fish population that anglers will be able to catch for several years to come. Fishing should continue to be great as the water temperatures warm up from the upper lower 70s in early June to the upper 80s later in the summer. Fishing during the early morning or even night may be the best way to avoid the 100-plus degrees days of September.
To catch largemouth bass, use top-water lures such as frogs or walk-the-dog type of baits, or reaction baits like spinnerbaits or crankbaits in the early morning and then switch to jigs, crankbaits, or swimbaits as the day progresses. Some of the best plastic baits for Havasu are weightless Texas-rigged Ikas, Roboworms on a dropshot rig, or weightless Texas-rigged senkos. For largemouths, it is generally best to fish around structure such as weedbeds, emergent vegetation, boat docks, or artificial habitat.
As the fall progresses, smallmouths will generally move shallower, but will still require anglers to fish different locations than largemouths. For smallmouth bass, it is usually best to fish rocky points, ridges, shorelines, or canyons. Most people use top-water lures, lipless crankbaits or jigs in the mornings and evenings. During the day try crankbaits, plastic worms or "creature" baits such as fake crawdads. Many of the same baits work for both large and smallmouth bass.
Striper fishing has been getting better in recent years. Bigger fish have become more common in the last year, we even received a report of a 38-inch and more than 30-pound striper that was caught last winter! In addition, the 2019 WON Striper Derby in May had one of the best tournaments ever. Using live shad for bait is a good bet any time of the year. As the fall progresses, stripers will probably be moving to shallower water as their temperature tolerances are not going to limit where they can hang out nearly as much as during the summer. As always, fishing on the bottom or trolling with live shad or cut anchovies should be a good bet. Especially during September, when fishing early in the morning, always keep an eye out for "boils" or where birds are actively feeding is going to be your best bet for some exciting action for some fast and furious action. Use top-water lures, spoons, or swimbaits that resemble shad to take advantage of these boils. A good strategy to escape the heat during the day during the early fall would be to night fish with dead bait for stripers. When doing this, anchor on a point near a drop off and fish with cut anchovies or threadfin shad. To increase your chances of success, bring some underwater lights to attract both bait and stripers.
The redear sunfish fishing in Lake Havasu should continue to be world class, and the fall should provide some great fishing! Lake Havasu continues to host the state and world record for redear sunfish with a monster of 5 pounds and 12.8 ounces caught back in 2014. Redear sunfish in the 2-pound range and larger are regularly caught: During our 2018 fall survey we captured 26 fish of more than 13 inches in length.  Bluegill and redear can be caught around structure such as docks, vegetation, or artificial structure using mealworms, night crawlers, or small crappie jigs. See more info on Lake Havasu redear sunfishing.
Channel catfishing is a great fishery in Lake Havasu that is generally underutilized by anglers. Lake Havasu has the potential to produce some very large fish; and in fact, a Colorado River catch-and-release record channel catfish was caught in Lake Havasu. Several fish of similar size were harvested during the creel survey of Lake Havasu from July 2017 to June 2018, which means this record could be broken again. Channel catfish are widespread in the lake and can be caught using nightcrawlers, live bait, hotd ogs, anchovies, chicken liver, stinkbait or about anything that "stinks." Fishing for channel catfish will stay pretty good until the water cools toward the end of November.
Flathead catfish are relatively uncommon in the upper part of the lake, but are relatively abundant in the lower half, especially in the vicinity of the Bill Williams River arm of the reservoir. Flatheads can be caught any time of the year but your best bet will be at night during September. Fishing for flathead catfish will really slow down when waters temps fall to the low 70s or even 60s by the end of November or early December. For flathead catfish, it is best to use live bait such as bluegill or small common carp.
Large carp are abundant in the lake and can provide some exciting fishing. Twenty to 25-pound carp are not uncommon. Most people use canned corn or dough balls.
More Reports
Arizona Game & Fish Department Reports
for Thursday, September 19th, 2019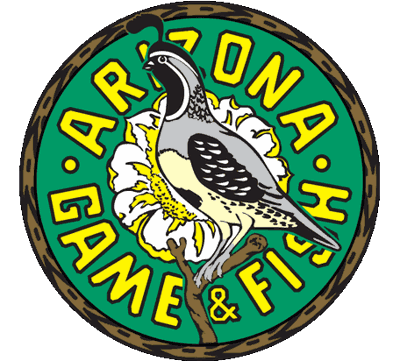 Lake Mohave
:
AZGF Lake Mohave Fishing Report
Lake Mead
:
AZGF Lake Mead Fishing Report
Colorado River - Davis Dam
:
AZGF Colorado River Fishing Report
Mittry Lake
:
AZGF Mittry Lake Fishing Report
Arizona Game & Fish Department Reports
for Monday, September 16th, 2019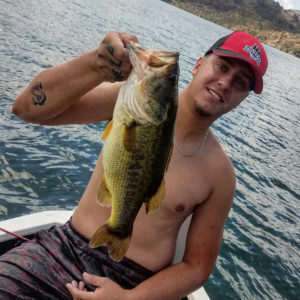 Becker Lake
:
Becker Lake Fishing Report
Big Lake
:
Big Lake Fishing Report
Greer Lakes
:
Greer Lakes Fishing Report
Carnero Lake
:
Carnero Lake Fishing Report
Clear Creek Reservoir
:
Clear Creek Reservoir Fishing Report
Concho Lake
:
Concho Lake Fishing Report
Crescent Lake
:
Crescent Lake Fishing Report
:
Fool Hollow Lake Fishing Report
Lee Valley Lake
:
Lee Valley Lake Fishing Report
Luna Lake
:
Luna Lake Fishing Report
Lyman Lake
:
Lyman Lake Fishing Report
Nelson Reservoir
:
Nelson Reservoir Fishing Report
Scott Reservoir
:
Scott Reservoir Fishing Report
Show Low Lake
:
Show Low Lake Fishing Report
Woodland Reservoir
:
Woodland Fishing Report
Silver Creek AZ
:
Fishing is Hot at Silver Creek Right Now
Black River West Fork
:
West Fork Black River Fishing Report
Bear Canyon Lake
:
Bear Canyon Lake Fishing Report
Black Canyon Lake
:
Black Canyon Lake Fishing Report
Chevelon Canyon Lake
:
Chevelon Canyon Lake Fishing Report
Willow Springs Lake
:
Willow Springs Lake Fishing Report
Woods Canyon Lake
:
Woods Canyon Lake Fishing Report
:
Fall Fishing Forecast: White Mountains & Mogollon Rim
Saguaro Lake
:
Angler Report: Saguaro Lake

Arizona.FishReports.com © 2022. All Rights Reserved.
Website Hosting and Design provided by TECK.net