Arizona Fish Report
Colorado River - Lees Ferry Fish Report for 9-1-2023
Lees Ferry Fishing Report
by Arizona Game & Fish Department
9-1-2023
Website

Report provided courtesy of Kevin Campbell, Lees Ferry Anglers. Water Temperature: 63.32-65.84 F. Discharge Rate: 8,700-16,700 cfs as of 8/29/2023.

Good news on 3 fronts: 1. Fishing is still good. 2. We have fluctuating flows. 3. The water is clearing up. Flows are now fluctuating approximately 2 feet per day and fishing remains good. As of Aug. 2, the release from Glen Canyon Dam will be approximately 12,000 to 19,100 CFS seven days a week. This will make for more places to wade, especially in the morning. Updates on the flow can be viewed in the Dam Operations section. The Bureau of Reclamation makes their updates on the 15th of each month.
The cicada season is starting to wind down. Recently the sound of cicadas buzzing in the trees is noticeably less prominent than even last week. Nevertheless, fishing continues to be good. As a bonus, the water clarity is getting better each week. I estimate there is about 10 feet of visibility. Fishing techniques remain the same as last month with the addition of more wading options.

Wading: Midge hatches continue and dry/ dropper rigs with bead headed midges and other nymphs, especially scuds, are working well in riffle seams and drops-offs. Additionally, San Juan worms and scuds fished in conjunction with midges have been popular fished on a moderate length (3-6 foot) rig with split shot. For dry/ dropper rigs, 4x leader is fine and droppers can be fished on 4x in faster current or 5x in slower water. Streamers such as wooly buggers, semi-seal leaches and larger articulated patterns have been producing on sink-tip lines in riffle seams and tail-outs; olive, black, wine and brown are always the go-to choices. Fish streamers on a minimum of 3X or 8-pound test. I personally have clients fish them on 2X or 10-pound test.

Boat Drifting: Fishing from the drifting boat is always great technique and our clients have been having great success with dry/ dropper rigs along the banks with heavier bead headed midge patterns. Also, longer (9-12 foot) heavy indicator nymphing rigs with pink, ginger, olive or gray scuds, red, brown, wine and tan San Juan worms and even wooly buggers and leeches. There is no need to fish light tippet on the drift, a 9-foot 4X leader with the flies also tied on 4X works great, and losing fish to break offs is greatly reduced. 

Walk-in report: According to recent reports, streamers like wooly buggers on sink-tip line have been working best. Also, a scud or San Juan worm followed by a midge with plenty of shot to get it deep in pocket water and runs. Let's talk streamer fishing in high water. Cast perpendicular and allow the fly to swing downriver on tight line while giving the fly line twitches with your non-rod hand. The erratic movement can elicit violent strikes from the trout. This is not a game for light line because the fish 
take so hard and the current is fast. I recommend a short leader made up of either a normal tapered leader cut back to the diameter of about 10- or 12-pound test or 20 inches of 20-pound test followed by 20 inches of 10- or 12-pound test.
 
Spin fishing the walk-in is good in the deeper water due to all the rocks. From the top of the boulder field all the way up to half a mile past the boat landing is good. Gold ¼ ounce Kastmasters and ¼ ounce Panther Martins are the best. Small, sinking Rapalas in rainbow trout, gold and silver colors. Cast out, let them sink for a few seconds, then retrieve them at a steady speed (and maybe even give it a little twitch here and there) to trigger a strike. With the higher flows, I suggest using a little 
heavier line; 6- or 8-pound test.

Spin Fishing Summary
Spin Fishing upriver remains good for both rainbows and browns with marabou jigs, Kastmaster spoons, spinners like Panther Martins and Rooster Tails, and Rapala-style lures in rainbow trout, silver and gold colors. When fishing jigs, don't be too subtle with your presentation. Cast out and let it sink until the jig is near the bottom (but not on the bottom collecting grass). Vertically snap the jig 1 to 3 feet and let it settle back until it gets tight to your rod tip and repeat. Strikes will come as the jig falls back down. You're basically making a hook set each time you hop the jig this way. The same snappy motion can be used with Kastmasters as well.
More Reports
Arizona Game & Fish Department Reports
for Friday, September 1st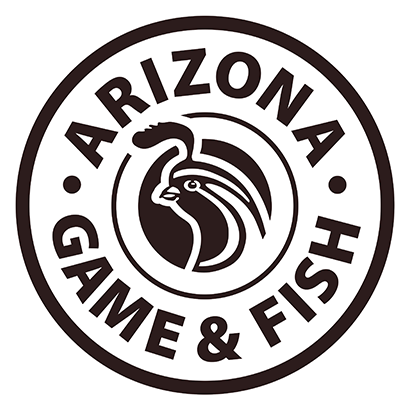 Kaibab Lake
:
Kaibab Lake Fishing Report
Cataract Lake
:
Cataract Lake Fishing Report
City Reservoir
:
The reservoir is full
Dogtown Lake
:
Dogtown Lake Fishing Report
Santa Fe Lake
:
Anglers have recently had success for channel catfish using bait on the bottom
Whitehorse Lake
:
Whitehose Lake Report
Russel Tank
:
Russell Tank is full for the first time in many years
Upper & Lower Lake Mary
:
Upper and Lower Lake Mary Fishing Report
Francis Short Pond
:
Frances Short Pond Report
Ashurst Lake
:
Ashurst Lake Fishing Report
Kinnikinick Lake
:
The lake is full and turbid
Long Lake
:
Long Lake Report
Roosevelt Lake
:
Fishing is rated as good
:
Apache Lake Fishing Report
Goldwater Lake
:
Scheduled to be stocked with trout this week
Mingus Lake
:
Mingus Lake Report
Oak Creek
:
Stream flow spiked at 103 cubic feet per second
West Clear Creek
:
Smallmouth bass are unlimited harvest in West Clear Creek

Arizona.FishReports.com © 2023. All Rights Reserved.
Website Hosting and Design provided by TECK.net