Arizona Fish Report
Fish Report for 8-25-2013
Benefits of a non-lead ammunition program for condors
by Arizona Game & Fish Department
8-25-2013
Website

The Arizona Game and Fish Department is a pioneer in reducing the amount of lead available in the environment to wildlife species that are particularly susceptible to lead toxicity like the California condor. The department has a successful voluntary non-lead program to aid condor recovery and works extensively with a wide range of partners to monitor lead's impact on wildlife. The Department feels strongly that a voluntary lead ammunition reduction program creates more acceptance and a more lasting behavioral change than a regulatory ban.

A recent article in the Huffington Post tried to give readers an erroneous impression that the department favors a mandatory lead ammunition ban. To ensure there is no misunderstanding among constituents who may have read the article, the department reiterates that:

The Arizona Game and Fish Department and Commission are the state's leaders in the promotion of shooting sports, and we own and operate more public shooting ranges than any other entity in Arizona. We do not and never have supported a ban on lead ammunition or on lead as a component in ammunition.

The Department pioneered a voluntary non-lead ammunition public education campaign in 2002. In 2005, an on-the-ground non-lead ammo program was introduced for hunt units in the condor's core range. In 2007, more field communication, incentives for gut pile removal, articles in hunting publications, an educational DVD and a brochure were added to the outreach effort. Today, 80 to 90 percent of hunters in Arizona core condor range take action to voluntarily reduce the amount of lead available to condors. When properly informed and educated with science-based evidence about wildlife management issues, including lead, hunters and anglers have historically done the right thing to prevent negative impacts to wildlife and ensure abundant wildlife populations for future generations to enjoy.

The Department has credible and current science that shows that absent chelation, the leading cause of death for condors in the Arizona-Utah population is lead toxicity and that it is having a population-level effect on the species. We are convinced though that a mandatory ban on lead ammunition is not the most effective way to reduce the amount of lead available to condors and that a ban would not yield greater success in condor conservation. In fact, a ban of lead ammunition and fishing tackle could have serious unintended negative consequences for wildlife management and conservation.

California chose to enact a legislative ban on lead ammunition in the state's condor range that has been in effect for several years. Currently, condor deaths from lead exposure in California still exceed 50 percent of annual condor mortality.

The Department has demonstrated that the best way to gain support and promote continued success in condor conservation is to educate and enlist the voluntary support of hunters, who have become a part of Arizona's solution. Without regulation, voluntary participation in the use of non-lead ammunition grew from 5 percent in 2004 to 73 percent in 2012, with an additional 15 percent removing leaded gut piles from the field in 2012.

Arizona's program influenced the Utah Department of Wildlife Resources to adopt a similar non-lead ammunition incentive program in 2010 for areas within Utah that are now being used heavily by condors. Estimated participation rates for their new non-lead ammo program and gut pile removal are at approximately 55 percent for deer and elk hunts in areas where condors range.

The Center for Biological Diversity and others petitioned the EPA to ban lead ammo in 2010 and again in 2012 under the Toxic Substances Control Act (TSCA). That petition was denied by the EPA due to specific language in TSCA that prohibited regulating lead bullets and lead-based ammunition. The Department supports the EPA's position. CBD and others then sued the EPA in federal court, and the judge dismissed that suit in 2013.

The Department filed a motion in 2012 to intervene in a lawsuit filed in federal court against the Kaibab National Forest by the Center Biological Diversity and others seeking a mandatory ban on hunting with lead ammunition in the Kaibab National Forest. The case was dismissed by the judge.

The Department has taken action to mitigate lead poisoning when science demonstrates a population-level cause-and-effect relationship. When wildlife mortalities threaten population health and viability, the Department takes positive, proactive and cooperative steps to manage the situation.

The Department's programs, activities and events offer great opportunities to educate the public about hunting and shooting sports and different types of ammunition. Information on lead and wildlife is in the Department's hunting and fishing regulation booklets and related brochures to increase the public's awareness of the issue. Some of these opportunities and venues to teach the safe, responsible, ethical use of firearms and ammunition include: The Arizona Game and Fish Annual Outdoor Expo (38,000 attendees);

Ten public shooting ranges owned by the Arizona Game and Fish Commission with one more under construction;

Scholastic Clay Target youth shooting program (More than 1,000 participants);

Firearms education, firearms safety, and hunter education;

Mentored hunting camps and hunt clinics;

Cactus Wren, Desert Roses, Annie Oakley and other new shooter programs;

and, Shooting Range Development Grant Programs.

More Reports
Arizona Game & Fish Department Reports
for Saturday, August 24th, 2013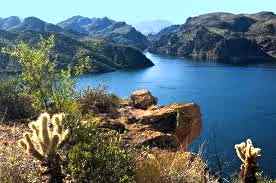 :
Arizona's Dove Hunting Regulations & Boundaries have changed
:
AZGFD's voluntary non-lead ammo program recognized at Senator McCain's condor summit
:
Be "Bear Aware," keep food sources away from wildlife
Woods Canyon Lake
:
Woods Canyon and Willow Springs are can't miss destinations
Roosevelt Lake
:
After Saturday afternoon's storms passed Roosevelt, bass were biting on almost anything.
Lake Havasu
:
Thunderstorm causes significant damage to fishing access docks at Lake Havasu
Lake Pleasant
:
The Stripers are starting to make themselves known at Lake Pleasant
Roosevelt Lake
:
Fishing at Roosevelt Lake was either good or slow depending on the fisherman you talked with
Saguaro Lake
:
If you want to catch a BIG Largemouth go to Saguaro Lake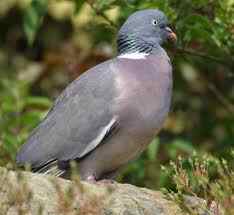 8-21-2013
What to know before you go Dove season opens September 1 and hunters need to know about important changes......
Read More

Arizona.FishReports.com © 2023. All Rights Reserved.
Website Hosting and Design provided by TECK.net