Arizona Fish Report
Fish Report for 8-24-2013
Be "Bear Aware," keep food sources away from wildlife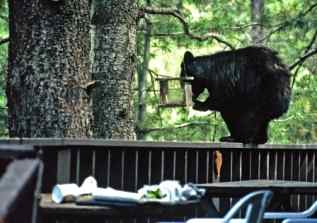 by Arizona Game & Fish Department
8-24-2013
Website

Arizona Game and Fish Department officials are again strongly advising residents and campers that this is a time of year when there can be an increase in encounters with bears coming into communities or outdoor recreational areas, and that the number one bear attractant is household garbage.
The department reminds everyone that when in bear country, including communities and campgrounds in high country and "sky island" areas of Arizona, it is essential to be aware of the potential for bear visits and to take precautions to reduce conflicts to protect both bears and people.
The greatest attractant to bears is food, and most issues between people and bears are associated with its availability. In addition to their natural foods of berries, nuts, grasses and insects, bears are also attracted to food around people's homes; primarily garbage, but also birdseed, hummingbird feeders, pet food, livestock feed, tree fruit and garden vegetables.
Once a bear becomes used to feeding on garbage and other human food, it's a matter of time before it loses its fear of people and actively seeks out garbage or the scent of human food sources, even if those smells come from an occupied home or tent. At that point, the bear becomes a public safety hazard. It is the department's responsibility to do what's safe for the public, and unfortunately, that can mean the death of a bear. Keeping bears away from human food sources and garbage is the best way to keep them wild and alive.
Some simple reminders in bear country are: Keep all trash inside a secured area until collection day. If that is not possible, keep food waste in a bag in a freezer, and place those items in the trash as late as possible. A rag soaked in ammonia or bleach and placed directly over a trash can neutralize food odors.
If you'll be out of town or you are a weekend visitor, have your neighbor place your dumpster out on collection day. Take down birdfeeders during spring and summer since birds have a good food supply during this time of year, or bring them in at night. Attract birds naturally with flowers and bird baths. Keep pet food inside. Feed your pet once a day and remove the food after it has eaten. Campers should keep a clean camp and store food items and trash away from your tent or sleeping. Wash up before going to bed to eliminate odors. Bears can't change their behavior, but people can. People can take proactive actions that may prevent human injury and the ultimate death of a bear.
Arizona is home to an estimated 2,500 black bears. The population is managed through limited hunting with localized population goals set in black bear management plans.
For questions or to obtain a brochure on living with Arizona's bears, visit a Game and Fish office or go to
www.azgfd.gov/urbanwildlife
.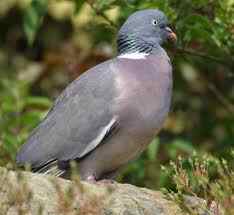 8-21-2013
What to know before you go Dove season opens September 1 and hunters need to know about important changes......
Read More

Arizona.FishReports.com © 2023. All Rights Reserved.
Website Hosting and Design provided by TECK.net