Arizona Fish Report
Fish Report for 3-5-2021
NDOW Eastern Fishing Report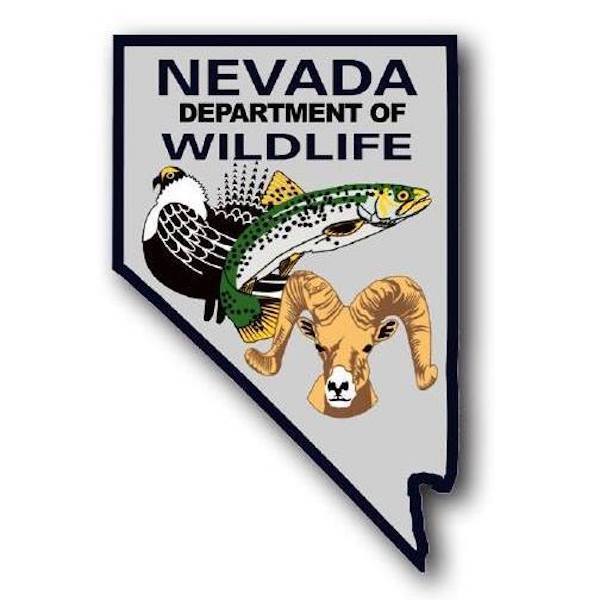 Photo Credit: Courtesy of NDOW
by Nevada Department of Wildlife
3-5-2021
Website

Where did winter go?  Yes, it's early and yes it may come back with a vengeance, but as I write this in the first week of March the forecast high for the day is 61! Great fishing weather, unless you like to ice fish. 
Due to the warm weather, the only safe place to ice fish is Wildhorse, while South Fork is completely ice free.   Other than Wildhorse, anglers should drill test holes on ALL ice-covered water before venturing upon it.
While the precipitation of last weekend has brought the snowpack up to between 80 and 90% in our area, the warm weather and lack of precipitation forecast for the next 10 days will deplete it quickly.  While most of our waters are in fairly good shape at this time, late summer could see some problems since all of the reservoirs except South Fork are irrigation impoundments and the soil is very dry.  Pray for precipitation.
The 1st Annual South Fork Fishing Tournament Classic is scheduled for March 13 through March 20th.  You can participate one or all of the days.  It is $25/day or $100 for the whole week.  There will be three  $500 prizes for the biggest fish by weight. One for the days of March 13-14, another for March 15-17 and a third for the March 18-19.  Then the biggest fish of the week will take home $1000! 
All of the money raised will be used by the Elko Host Lions Club to help high school athletics and other community programs affected by Covid-19.  The main sponsors are Brent Stokes State Farm Insurance and The Elko Lions Club.  The $500 prize sponsors are Riverton Elko, Elko Realty,  and Nevada Bank and Trust.  The Grand Prize $1000 sponsor is Kaci Lynch Coldwell Banker. 
You can register each day at the booth set up at the South Fork Ranger Station every day of the tournament or at Brent Stokes State Farm Insurance at 698 5th Street in Elko.  There will be daily updates on the leaders on FaceBook. 
The road is closed, and the lake is ice covered.  There will be no fishing reports for this lake until late spring or early summer depending upon the winter.
Cave Lake is sitting approximately 15 feet below normal water levels and is fluctuating.  While there is approximately 8 to 10 inches of ice, it will start to disappear with the warmer weather and anglers are encouraged to use caution and drill test holes.  If the ice is not in contact with the surface water of the lake, access on the ice is discouraged.  Fishing has been fair to good for trout.  The best method is a hook with worm or PowerBait three to four feet underneath a bobber or below the surface of the water.
Cold Creek Reservoir is now at minimum pool due to outlet structure repair being done by Kinross.  There is very little water and it is covered in unsafe ice.  Its not worth the trip.  Once repairs are complete, pray for the rest of the winter to bring precipitation to help fill the lake.   
It cooled down last week and as of Feb. 28th the lake had mostly safe ice.  With the warm sunny days this week, expect it to be opening up again and if you do decide to try the ice, drill test holes as you venture forth. The ice will come of fast with this warm weather. Fishing has been good for 14-to-18 inch trout and northern pike.  Worms seem to work best, though just about anything has been working.  Jigging with minnow imitations has been productive for both trout and pike.  Anglers, please note that NDOW has placed radio tags in several Northern Pike.  These pike will have an orange floy tag near their dorsal fin and a small antenna coming from their stomach. Please return these fish to the water for research purposes.  If it doesn't have the transmitter tag, please humanely dispatch the fish.  Don't put it back in the lake.   
Illipah has approximately 10 inches of ice though there is some open water around the edges.  Drill test holes before venturing on the ice here. Black or olive jigs tipped with worms jigged slowly have been working as have just hooks with a worm or PowerBait.   
The lake is 90% covered in unsafe ice with open water along about 40% of the lake for fishing.  The road is muddy.  No recent report on angler use.
The lake is iced over with unsafe ice, except where the aerator is. Due to the aerator and the size of the lake, ice is generally never safe for ice fishing.  The water level is very low so pray for a good winter to fill this reservoir up. 
MOUNTAIN STREAMS
Snow, ice, and muddy bank conditions are making fishing difficult.  With the winter temperatures, stream lows are low and fishing is slow to fair.  Expect the fish to be sluggish and anglers will need to put their presentations right in front of the fish and work them slowly.  Stream flows have changed little in the last week and are still very low. If the warm weather keeps up expect the snow to come off early and flows to increase.  That also means trouble for eastern Nevada streams later this summer. As of March 4, the East Fork of the Owyhee has very low flows and is showing ice at the gauging station, the Bruneau River also showing ice and travel is not recommended here, the Jarbidge is flowing at 7 cfs(access through Idaho), Salmon Falls Creek at 62 cfs, Lamoille Creek at a paltry 3 cfs, the South Fork at a low 11 cfs, Cleve Creek at 4.9 cfs, Steptoe Creek at 2.7 cfs and Kingston Creek at 2.6 cfs. 
HIGH ALPINE LAKES
With snow on the mountains only the most experienced backcountry travelers should attempt to reach the lakes. The lakes are frozen, and fishing is done for the winter.  There will be no more fishing reports for the high alpine lakes until late spring or early summer depending upon the winter.
Very little change here.  Water level in the collection ditch is still up which is good news for anglers.  There is still some ice north of Bressman cabin and the rest of the collection ditch is turbid. Anglers report catching fish averaging 12 to 16 inches at the collection ditch using egg patterns, balanced leeches, crystal buggers, #14-16 hare's ears, and #16-18 PT nymphs.  Other flies working include the usual small nymphs, olive soft hackles, red or blue copper Johns, and prince nymphs. On warmer afternoons if you see insects hatching, switch to blue winge olive emergers or dries. Small brightly colored spinners were doing well for spin fishermen.  Harrison Pass is still closed due to recent precipitation. 
The lake is ice free except for some ice in some of the northern coves.  The main boat ramp is useable with mostly open water in the cove. Surface water temperatures are moving into the mid to high 40's and the trout bite should start to come on. Anglers are having success with both worms and PowerBait with fish averaging 15 to 18 inches and a few over 20, though the catch rate is slow. Fish have moved closer to shore, so don't fish too far out.  Flies that have caught fish include leech patterns, wooly buggers, hares ears and midge patterns.  Fishing at Jet Ski Beach has been fair to good depending upon the day.  Cloudy, windy days seem to be best for catching, while calm, bluebird days seem to be the best for fishing.  Fishing below the dam and above the reservoir in the river has been slow with very low flows. 
As of Wednesday, the ice was a good 17 inches thick with a couple of inches of snow on top and very little slush due to last weekend's cool down.  With the warming trend, plan on some slush in the near future. There is very little change in fishing conditions as anglers are doing well for both perch and trout, though the perch seem to be running smaller.  If you start catching a lot of small ones, you may need to move to catch keepers.   Perch were being caught in 25 to 35 feet of water using small plastic grubs or lures tipped with a bit of worm right off the bottom. The perch are running a bit smaller than average lately so it is taking a few more to get some keepers. Trout were being caught in shallower water, 10 to 12 feet, fishing about halfway up the water column.  Both Penrod and Hendricks Arms were fishing well.  Worms were working for trout.  if you start catching a lot of small ones, you may need to move to catch keepers.  Trout were averaging between 15 and 20 inches.  The river below the dam has low flows and the shorelines are icy but fishing the pools has been fair to good using streamer patterns and nymphs for fly fishermen and minnow imitation lures for spin fishermen.  
No fish
No recent report and the road once you leave the pavement is still in bad shape.  Wait a while for travelling conditions to improve before heading here.
Nevada Department of Wildlife Reports
for Wednesday, March 3rd, 2021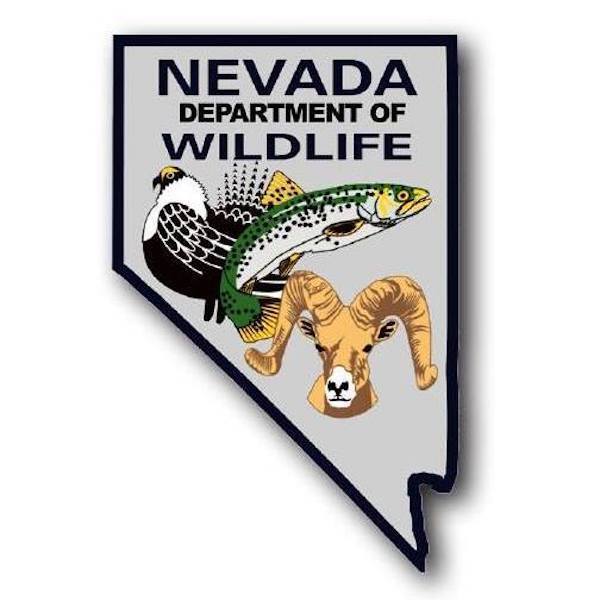 Lake Mead
:
Fishing is Expected to Pick Up This Weekend
Lake Mohave
:
Fish Have Been Active Near Shelves in Coves
Colorado River - Laughlin
:
Smallmouth Bass Action Will Start to Pick Up
Kirch Wildlife Management Area
:
Upper ends of Reservoirs Will be Closed Due to Waterfowl Nesting
Eagle Valley Reservoir
:
Ice Covering The Reservoir is Starting to Melt
Echo Canyon Reservoir
:
Trout Fishing Has Been Good
:
NDOW Southern Fishing Report

Arizona.FishReports.com © 2023. All Rights Reserved.
Website Hosting and Design provided by TECK.net